NTT supplies 4-wheel drive SUV's and luxury Land Cruisers, with experienced and professional drivers who have years working as drivers for professionals or government staff. They are used to all the road conditions in Niger.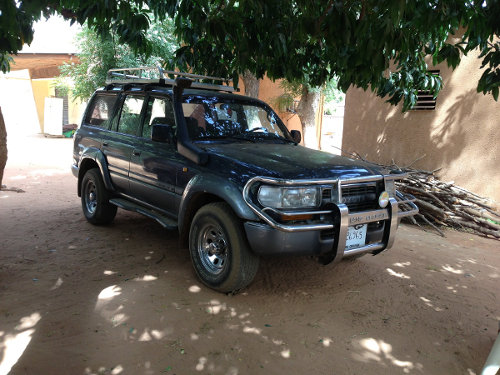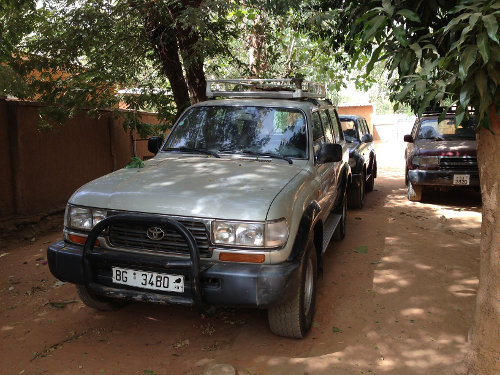 Niger Travel and Tours (NTT) includes comprehensive travel insurance with all of our regular uncustomized tours that last for more than 10 days

, and can issue visa support letters.

Most nationalities can receive a visa on arrival in Niger

without any prior preparation and just show up without advance planning.
Our insurance policy includes:
Travel insurance for NTT (Niger Travel and Tours) is provided by World Nomads, the preferred provider for Lonely Planet, National Geographic, Rough Guides, and HostelWorld.com. It covers over 150 nationalities who wish to travel to the Angola on our tours.

Standard

(USD)

Medical Expense

Pays for emergency medical expenses incurred while on a Trip. Includes emergency dental expenses. Refer to the description of coverage for complete details.

$100,000

Hospital room & board

Hospital charges, most common Hospital room and board.

Mental, nervous or psychological disorder treatment

Treatment for a mental or nervous health condition including, but not limited to: anxiety, depression, neurosis, phobia, psychosis; or any related physical manifestation.

Not covered

Pre-existing medical conditions

Refer to the description of coverage for complete details.

Not covered

Adventure sports and activities

You're covered for medical expenses and medical evacuation/repatriation expenses if you're injured whilst participating in over 100 adventure sports and activities while traveling abroad or over 100 miles from home.

Covered 100 activities

Emergency Evacuation

$300,000

Security Evacuation

$300,000

Trip Cancellation

$2,500

Trip Interruption

$2,500

Trip Delay

$500

Baggage & Personal Effects Loss

$1,000

Baggage Delay

$750

Car Rental Collision Coverage

Not covered

Accidental Death & Dismemberment

$5,000

Travel Medical Assistance & Worldwide Travel Assistance

Unlimited, with $25,000 One-Call Evac Service
For exact policy wording visit www.worldnomads.com or www.lonelyplanet.com (travel insurance section) and see "Standard Policy"
Above is the exact coverage for most standard tours on our website of more than 2 days, for American tourists. May differ in coverage for other nationals.
For tours less than 2 days you are advised to find and purchase your own. NTT does not provide insurance for tours less than 2 days.